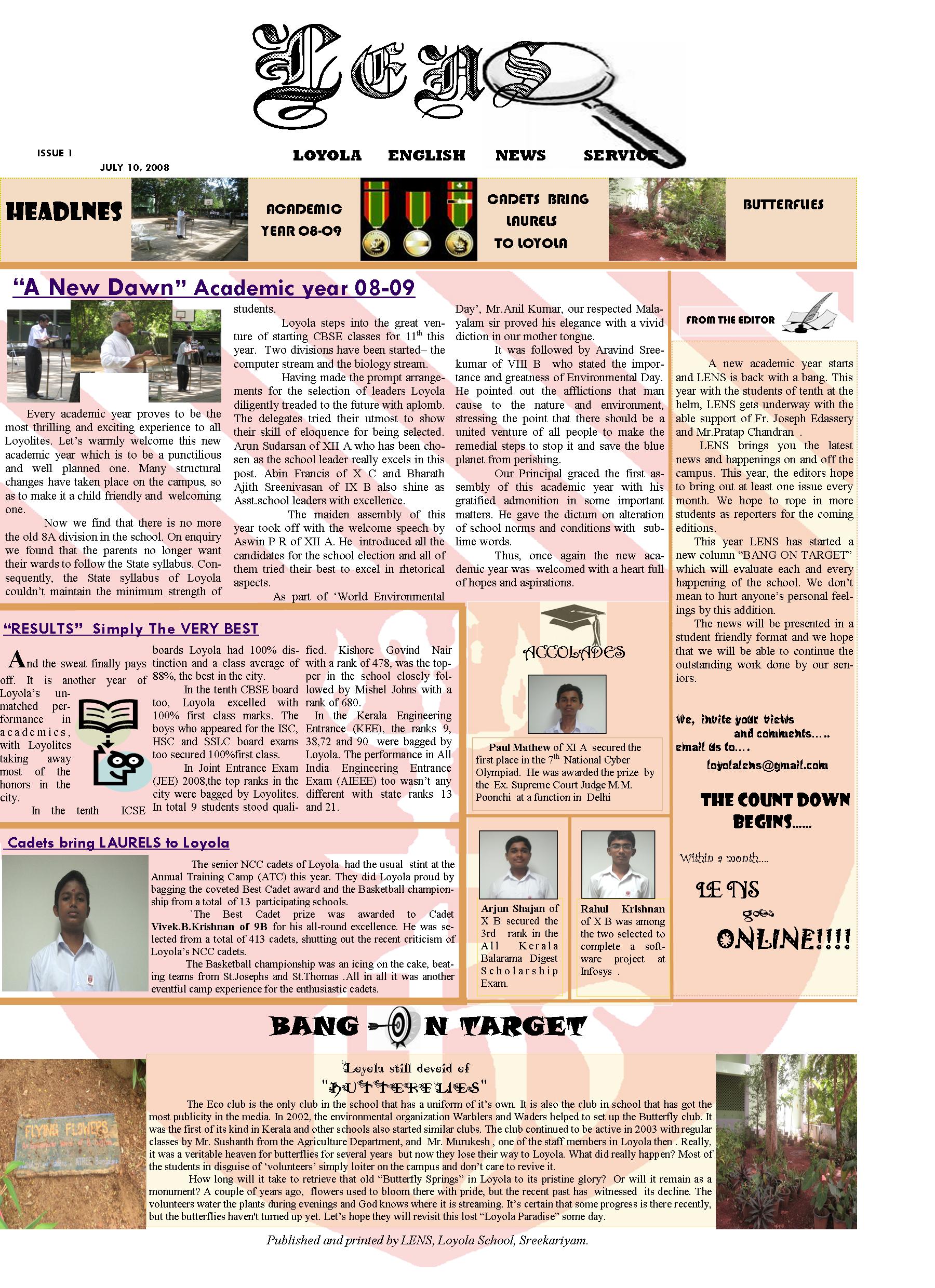 A new academic year starts and LENS is back with a bang. This year with the students of tenth at the helm, LENS gets underway with the able support of Fr. Joseph Edassery and Mr.Pratap Chandran.
LENS brings you the latest news and happenings on and off the campus. This year, the editors hope to bring out at least one issue every month. We hope to rope in more students as reporters for the coming editions.
This year LENS has started a new column "BANG ON TARGET" which will evaluate each and every happening of the school. We don't mean to hurt anyone's personal feelings by this addition.
The news will be presented in a student friendly format and we hope that we will be able to continue the outstanding work done by our seniors.
Download LENS 2008-09 Issue 1 (July) (.pdf; 434KB)